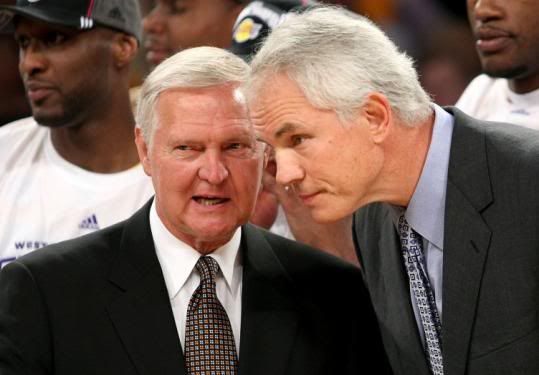 As of right now the terms of what a new CBA would look like are still sketchy as both sides are still in the posturing phase of the negotiations.
The Owners side has thrown around words and ideas around like contraction, franchise player tag, elimination of guaranteed contracts and the already discussed hard salary cap.
Players, such as Kobe Bryant, have talked about playing overseas if a CBA is not reached by next season.
While the scenarios that I have painted are worse case, they are still real possibilities.
This is a reason that there should be a sense of urgency with both Laker players and fans as this could be the last year that this squad can remain intact and compete for a championship.
It can be the end of the advantages that the Lakers have with their desirable location and great ownership.
Taking at least one positive look at the prospects of a hard cap, the NFL is a perfect example of how a great run organization will find a way to remain on top despite constrictive salary cap rules that promote parity. In the last 10 years the Pittsburg Steelers, New England Patriots and Indianapolis Colts combined for 6 Super Bowl championships and 9 appearances.
The Lakers' organization has shown to have the same type of dedication to winning and basketball acumen to instill confidence in the Laker fan base as it relates to their future. You only need to look up at the rafters and see the 16 championship banners as proof of the Lakers' resolve throughout their illustrious history.