It's easy to get excited over Ramon Sessions. He's got an excellent feel for offense, oversees the floor well, and despite having only been with the Lakers for less than a week, hasn't been shy about being aggressive and driving to the basket.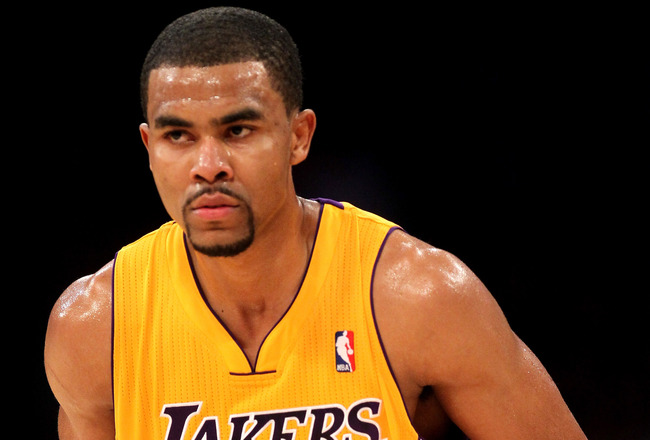 In terms of differences between guards, Steve Blake prefers the perimeter, while Sessions definitely brings an element of excitement with his ability to get into the lane and finish at the rim–Showtime, he isn't. Even so, for a fan base starving to see a decently run fast break, the addition of Sessions was overwhelmingly positive.
So positive that some are suggesting Sessions to start, but at least for now, transitioning into that starting role will have to wait.
It's easy to lose confidence in Mike Brown. This is, after all, the same guy who started the year by experimenting with Devin Ebanks as a starter. His rotations have been unpredictable, even after sticking to a 9-man rotation for a decent length of time. As of late, he's tried to re-incorporate Josh McRoberts into the lineup. The inconsistency has definitely taken its toll on the Lakers offense, but without any additional practice time, at what time is Brown ever going to have a chance for trial-and-error? Unfortunately for Brown, fans don't fill the stadium to watch him lead practice; they come to watch the Lakers win.
"Right now, Steve Blake is my starting point guard," Brown said. "He's my starting point guard for the foreseeable future until there's a time I think I need to make a change and right now I don't see a time right now, but who knows?"
The Lakers can win with Sessions as their starting point guard once he becomes comfortable with the offense. Coming off the bench is a good way to learn without having to carry the load that usually accompanies having expectations put on you. Sessions didn't come to the Lakers to be their savior. He's not the reason the Lakers may be in contention come playoff time. He does bring facets of the game that the Lakers as a team had been lacking.
It's all the things that he does well on offense that gives Brown an added incentive to keep him on the bench and help diversify that stagnant offense that occurs when the reserves hit the floor.
—-Win $300 for your Best T-Shirt Idea + More!—-
While Sessions has put himself in a position to assume that starting role—he's put many of his skills on display over the last two games—there's still plenty he can improve on, starting with defense. If Sessions is to start, he'll have to contend with the Russell Westbrook's and Chris Paul's of the world, and just because you're younger than the guy you replaced, it doesn't automatically mean you're a better defender. Sessions leaves something to be desired on defense, and that could be a reason that Brown hesitates to insert him into the starting lineup right away.
So how long will it take for Brown to switch up the starting lineup again? It's hard to say. It may all depend on Blake's aptitude playing with the starters. As of now, Blake has neither done anything spectacular or particularly wrong being in that starting lineup. Two games aren't enough of a sample size. Blake deserves a few more games to see what he can do in the starting unit.
And if that doesn't work, it's not like the team's not used to switching things up.