When Chris Kaman signed with the Lakers during the off-season, most fans could only imagine what it would be like to have Kaman and Metta World Peace on the same team. Unfortunately, World Peace was amnestied and he later signed with the New York Knicks to represent Queensbridge.
While World Peace is no longer a Laker, we will all miss his comments and opinions. With Metta set to make his first appearance in front of his hometown tonight against the Milwaukee Bucks, he did have time to share his top five NBA rappers of all-time. Here's the list via Lizzuendo: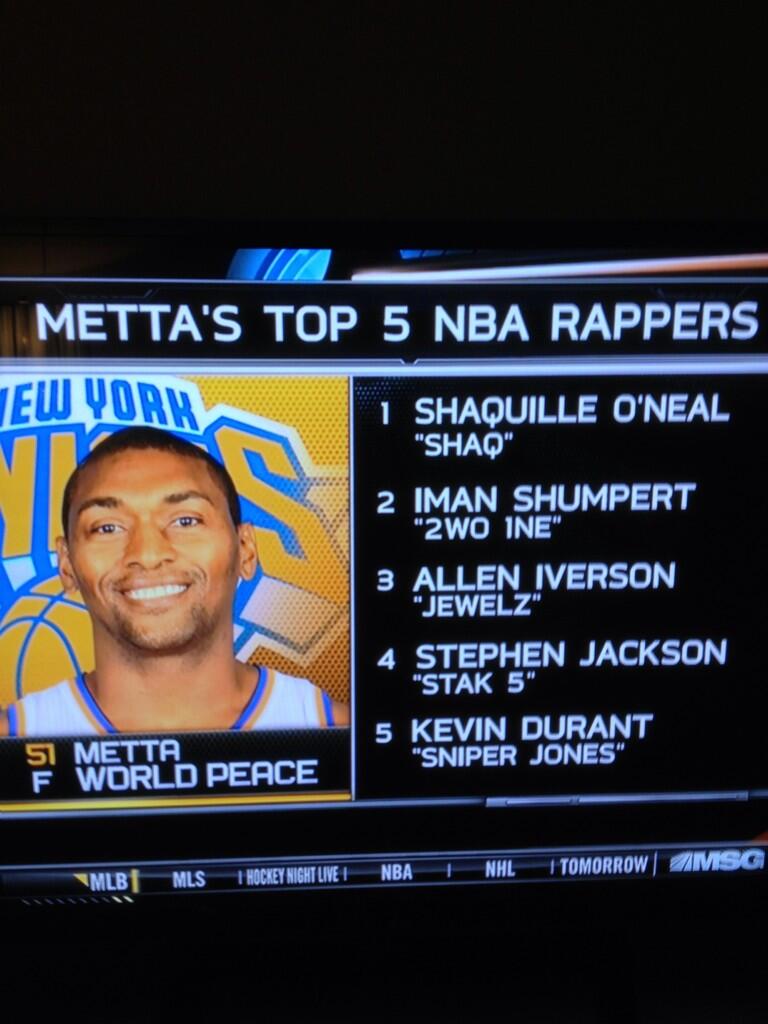 While all players should stay away from pursuing their rapping careers, Metta's list is actually pretty decent and includes Shaquille O'Neal as his top rapper. We don't know whether Metta could've included himself into the list, but everyone in Los Angeles knows how legendary his hit single, "Champions" was after the Lakers won it all in 2010 against the Boston Celtics.
——————————————————————
VIDEO: Xavier Henry Talks To The Media After Win Over Clippers